A) My name is pronounced with a short 'e' sound. Like "Jenna". I will forever be correcting people since for some reason or other they always want to pronounce my name with a long 'e' sound...
B) I love it when I come across a true life story of someone making the most with what they've got. Especially when doing so results in others being blessed.
Meet Sheena Matheiken (I haven't actually met her, I just stumbled across her online... Maybe you've heard of her?). Sheena is the founder of
The Uniform Project
(U.P.) - a creative fundraising project with
the goal of raising money to send needy and underprivileged children to school
. Nearly two years ago Sheena garnered public attention by vowing to wear the same LBD (little black dress) every day for an entire year. And she came up with
365 different ways to wear the same dress
- all by adding or subtracting versatile and creative accessories (all used, vintage, or donated).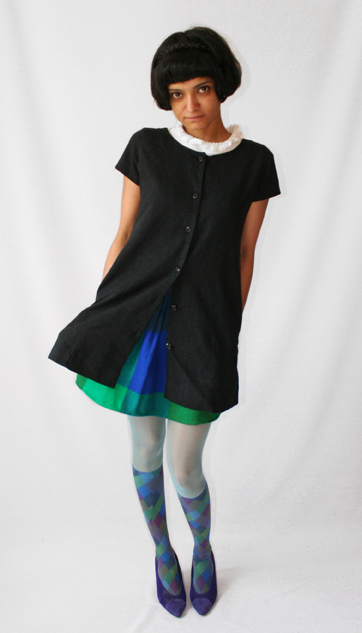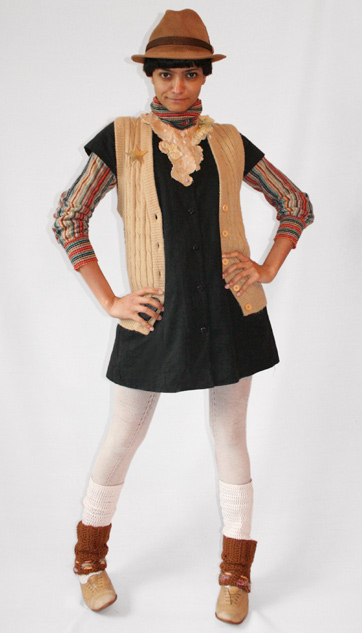 Oh my goodness... She's so cute!
I love Sheena and her project for two reasons:
This just goes to show that you DON'T need to go out and buy a dozen new outfits. All you need are accessories. And those accessories DON'T need to be new. Let's be resourceful and individual for crying out loud!
Sheena's project gives greater purpose to fashion. If you're going to buy a new outfit then why not make a wise investment that A) is classic and will serve you well in multiple circumstances; and B) supports a noble cause!
If, like me, you are dying to get your own LBD (in Sheena's versatile design) then click
here
. You can also purchase other unique and versatile LBDs on the U.P. website as well. Not to mention the fact that you can get some serious fashion inspiration from
all 365 looks that Sheena put together
! (You can also head to U.P.'s
homepage
to subscribe so that you can see what this year's LBD is up to...)
And while you're at it, why not get some
Toms shoes
(for every pair you purchase a new pair of shoes is sent to a child in need!)